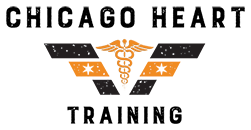 So What's the Difference Between ACLS Skills Sessions and ACLS Full Classes? And which do I choose???
---
The AHA ACLS full, in-person class is simply that - the traditional class. It takes 5 hours, beginning with three hours of videos. Then, there is a one-hour, 50-question written exam, followed by about an hour of skills practice and testing.
Skills sessions are for students who have already completed AHA ACLS HeartCode at AHA's online class website - onlineaha.org. This is a "blended" option, where you do a full online course first, followed by a one-hour skills practice and testing session in person (the "skills session"). To choose this option you should have very good knowledge of cardiac rhythms, drug doses, and ACLS algorithms. Otherwise you may be in for some frustration.
This is my first time doing ACLS. Which option should I choose?
---
Full, in-person ACLS. Simple as that.
I've been a super-duper RN/MD/EMT-P for years and have done ACLS several times. Which option should I choose?
---
92% of students who have tried both say they prefer our in-person class over the online HeartCode, but if you need to break up your ACLS into smaller segments due to a busy schedule, this may be a better option for you. Just remember - it will not take less time than the full, in-person ACLS.
Which option is more expensive?
---
HeartCode with skills session is more expensive ($132 + $69 = $201, versus the $149 price for AHA ACLS full, in-person).
How do I sign up and pay for the HeartCode and Skills Session?
---
To purchase the online HeartCode module and Skills Session together, purchase our ACLS HeartCode Gold, which also includes unlimited free rescheduling for your Skills Session.
If you've already purchased the online ACLS HeartCode module separately, you can pay for a Skills Session with us at the bottom of our Chicago ACLS course page.
How do I sign up and pay for the full, in-person ACLS course?
---